MEDICLAVE IS YOUR PRIMARY CARE PARTNER.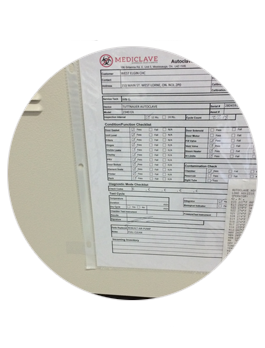 ANNUAL INSPECTIONS
To ensure your equipment is consistently functioning within industry specifications, schedule annual inspections. Calibrations and equipment certifications are designed to validate the processes of your equipment. This demonstrates due diligence, and as required, your standard of care to regulatory oversight agents. We currently provide service to Autoclaves, Centrifuges, Defibrillators, ECGs, Vitals Monitors, Scales, Thermometers, Ophthalmoscopes, Otoscopes, Lighting, Surgical Tables, Suction Pumps, Aspirators, Power Supplies, and Cautery/Electrosurgical equipment.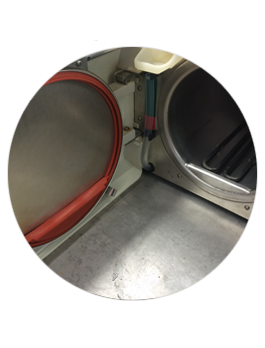 PREVENTATIVE MAINTENANCE
Annual Inspections also function as a Preventative Maintenance review to identify potential equipment failures, before they happen. We work closely with Family Health Teams, Community Health Centers, General Physicians, Fertility Clinics, Podiatry/Chiropody, Plastic Surgery, Dental, Orthodontists, Gynecologists, Dermatologists, Ophthalmologists, Hair Transplant Clinics, Veterinarian, Health Spas, and Tattoo Shops.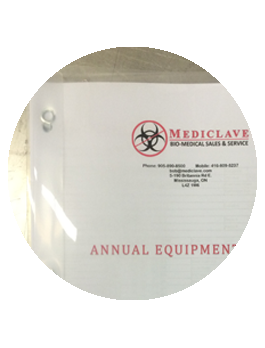 EQUIPMENT AUDIT
For larger organisations, we provide yearly equipment audits that combine Annual Inspections and Preventative Maintenance reviews along with cataloguing of equipment, including serial and asset numbers and locations within your facility. We compare this list year over year and provide you the certification documents required for government oversight agencies, and for your internal equipment inventory.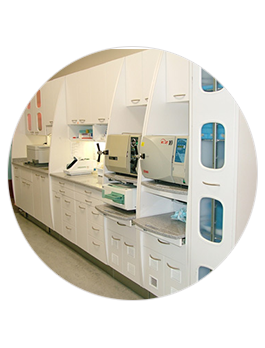 COMMISSIONING
We commission autoclaves, documenting and validating that your autoclave has been installed in accordance with manufacturers' specifications and that it functions according to established College guidelines. We also provide staff training on operation and current PIDAC standards regarding use.
WE SERVICE
Autoclaves - Centrifuges - Defibrillators - ECGs - Vitals - Monitors - Scales - Thermometers - Opthalmoscopes - Otoscope Lighting - Surgical - Tables - Suction Pumps - Aspirators - Power Supplies - Cautory/Electrosurgical