MEDICLAVE IS YOUR PRIMARY CARE PARTNER.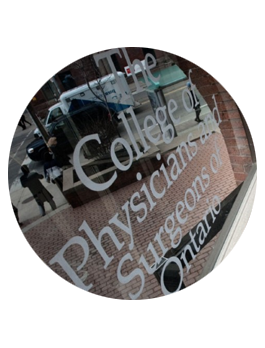 COLLEGE CERTIFICATION
Establishing public trust through due diligence and compliance with Ministry and College protocols is the cornerstone to protecting your patients, clients and your practice. Mediclave closely follows industry standards as outlined through various governmental bodies and ministries including Provincial Infectious Diseases Advisory Committee (PIDAC), Public Health Ontario, Royal College of Dental Surgeons and The College of Physicians and Surgeons.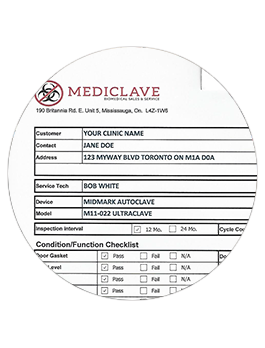 EQUIPMENT CERTIFICATION
Demonstrating compliance through certification with either an on-site inspection of your equipment or an in-shop recommissioning is required by the many health bodies governing the industry. From autoclaves to human vitals monitors to scales, we inspect, calibrate and certify your equipment to College standards.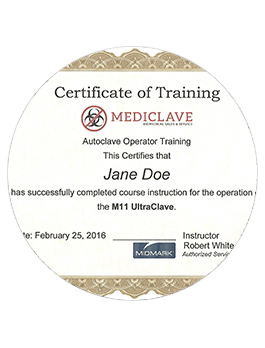 TRAINING CERTIFICATION
It is our business to stay on top of current standards and regulation changes as set by the College of Physicians and Surgeons, and to develop the field implementations to protect your practice. To that end, we offer training certification seminars on the use and care of autoclaves covering mechanical function, operational theory, preventive maintenance, and infection control.
WE SERVICE
Dental - Veternarian - Spa + Tattoo - Podiatry/Chiropody - Plastic Surgery - Community Health Centers - Dermatologists Family Health Teams - Fertility Clinics - General Physicians - Gynecologists - Hair Transplant Clinics - Ophthalmologists Dental Surgeons - Orthodontists